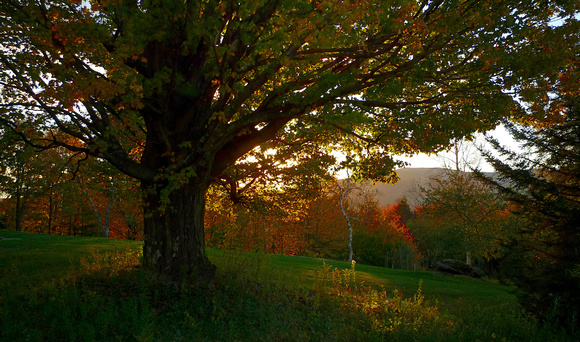 Day 187/Year 2
I was looking through last year's foliage images, as I am in the process of planning this years foliage trips. Looking back at all of last years shots got me pretty excited! This image was one that I ignored last year, but upon looking at it a year later, I decided that I liked it afterall.
It's so much fun for me to look back on my older photographs. They take me right back to the moment the image was taken. I can feel the temperature of that day, I can smell the smells, and I can feel the excitement as I pressed the shutter.
This particular morning was spectacular. I was all alone when I shot this image. It was about 10 minutes after the sun rose. I was up on Bragg Hill Road in Waitsfield Vermont.
I can not wait to get back up to Vermont. My sources tell me the foliage is coming along very nicely, and this year the colors are going to be the best in years.
Happy. Me.