The Abington sawans have abandoned the nest and the two remaining unhatched eggs. Not sure of the reason why. The nest has been abandoned for two days now. The eggs are still sitting on the nest, and Mom and Dad and the 3 cygnets have moved to the other side of the pond. I found them over the other side yesterday.
I witnessed a showdown between Dad swan and a goose yesterday afternoon. The goose got too close to where the family was feeding for Dad's liking, and he went after it.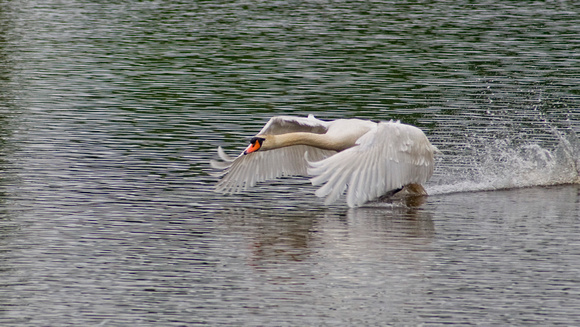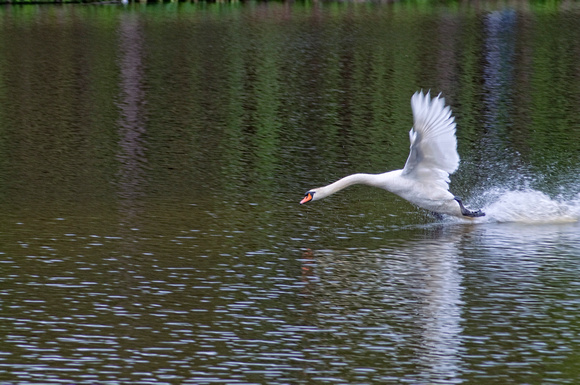 He meant business!!!!
Mama stayed behind with the babies....