Ryleigh has had so many visitors. She is a very popular girl! Today was a very very special day for her, as she met all of her Great Grandparents.
These first two pictures were not taken by me.....I was not there at the time, so my Son In Law Steve took these pics for me. (Thanks Steve!)
Here is Great Nana Smith with Ryleigh:
And here is Great Grampa Smith! I love how Ryleigh's headband matches Grampa's sweater. She is a very fashionable girl!
The following pictures were all taken by me.
Here are Great Nana and Grampa White!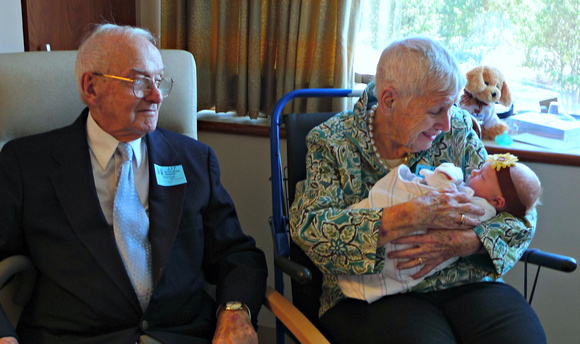 And here is the perfect little family!!!!!!
xxooo