The Fall colors in Island Pond VT were spectacular this year (as were the colors in the entire NEK) I visited this area on two different days during my photography trip a few weeks ago.
This is the village of Island Pond with it's three church steeples proudly pointing upward. This was taken during mid to late afternoon on a sunny day.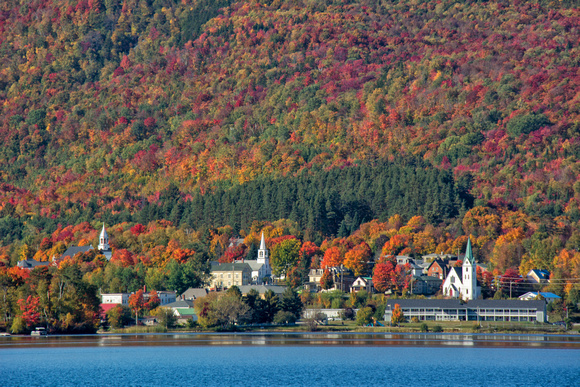 Some road side colors that were taken on a rainy day.