Congratulations to all of the runners who ran the Boston Marathon today!! There is another marathon going on right now,,,,,a marathon of nature. The herring are running!!!! Those of you who are regular visitors to this blog will recall that each Spring tens of thousands of herring make their way from the Carolina coastline back up to Whitman's Pond in Weymouth.....the place of their birth, to spawn. It is one of natures marvels, and I am always excited to witness this each Spring.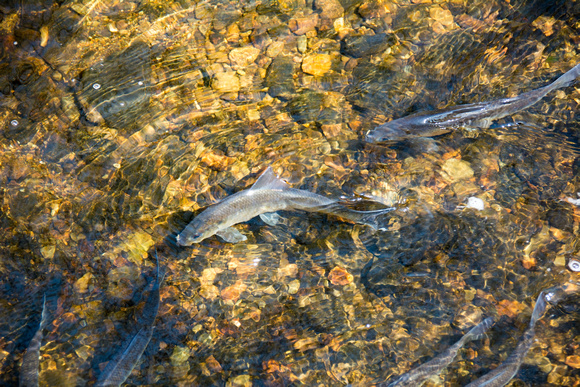 Going up one of the slide chutes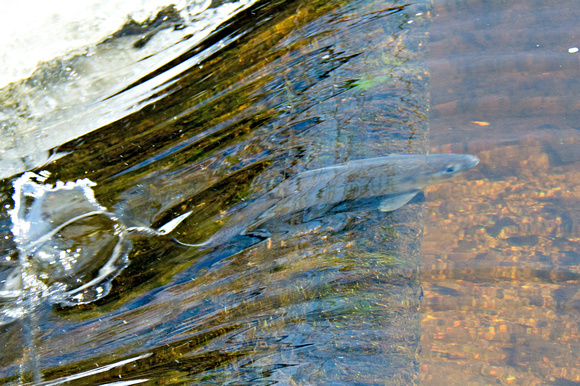 Making the jump
Further up the run the Cormorants are in place waiting to catch a meal.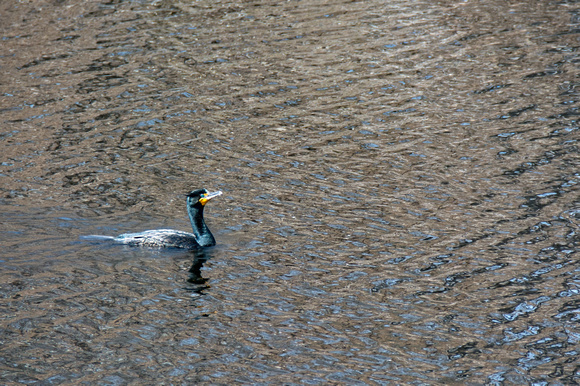 And the Black Crowned Night Herons have returned to town for the same reason.