Sawyer James John was born into this world early last evening weighing 8 pounds, and 20 1/2 inches long. He is perfection in every way!!!!
My nephew Greg, and his wife Jess with their newborn son today. Next week I hope to have some pictures with big sister Rowan, so stay tuned!!!! :-)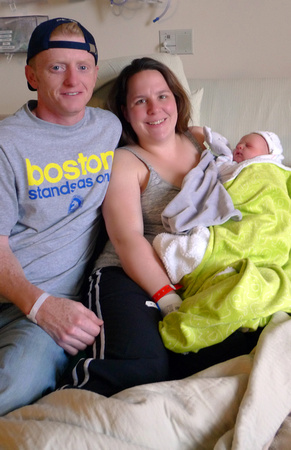 I love you guys. Congratulations!!!!!
XXOOO