171/365
I went to the antique tractor show at Homestead Farm in Middleboro this morning. It was a beautiful day.....bright blue skies, temps in the 70's, no humidity, a feel of Fall to the air perhaps? :-)
The animals couldn't wait to get out to enjoy the day too!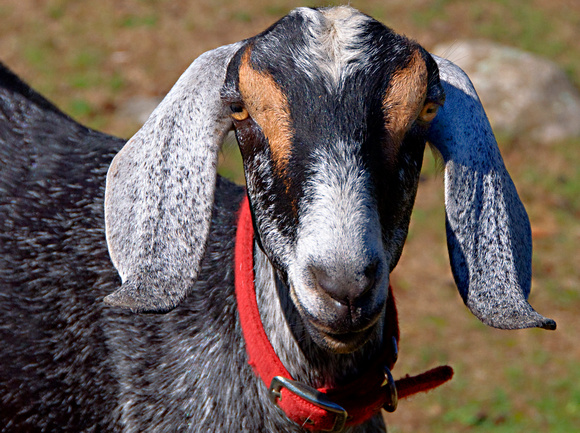 The nice weather put a big smile on their faces! :-)
Do you remember this post from a few days ago about Thompson St in Middleboro?
In that post, I mentioned GregLessardPhotography.com
Well, I got an email from Greg, and I met up with him today at the tractor show. It was a pleasure to meet him, as I have been admiring his work for a few years now. He's not only a wonderful photographer, but he's also a really great guy. I hope to meet up with him again at some point.
I've met some really wonderful people through my photography, that I otherwise never would have had the pleasure to meet. It's one of the many bonuses of this hobby!
The Specs:
All Nikon D90, 18-200 mm lens, ISO 200
Photo one: 1/200, f8, -2/3 ev
Photo two: 1/125, f5.6
Photo three: 1/600, f9